Address

PL 770
00101
Helsinki
Finland


Telephone

Regular Business hours are Monday - Friday: 9:00 - 15:00
Suomen Moneta is a trusted and respected partner for a large number of Finnish coin collectors.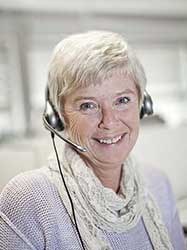 Onko sinulla herännyt tuotteistamme, palveluistamme, verkkokaupastamme tai keräilystä kysymyksiä, joihin et löydä vastausta verkkosivuiltamme?
Soita tai lähetä palautteesi, osoitteenmuutoksesi tai tiedustelusi ystävälliseen asiakaspalveluumme.
(Puhelun hinta lankaverkosta on 0,0835 €/puhelu + 0,0655 €/min ja mobiiliverkosta 0,0835 €/puhelu + 0,1805 €/min.)
---
Har du frågor om våra produkter, tjänster, onlinebutik eller samling som du inte hittar svar på vår webbplats?
Ring eller skicka din feedback, adressändring eller förfrågan till vår vänliga kundservice.
(Priset för ett samtal från fast telefon är 0,0835 € / samtal + 0,0655 € / min och från ett mobilnät 0,0835 € / samtal + 0,1805 € / min.)
---
Have questions about our products, services, online store, or collection that you can't find answers on our website?
Call or send your feedback, address change or inquiry to our friendly customer service.
(The price for a call from landline is € 0.0835 / call + € 0.0655 / min and from a mobile network € 0.0835 / call + € 0.1805 / min.)